'Urban Wild' with Helen Rook - Part of Huddersfield Literature Festival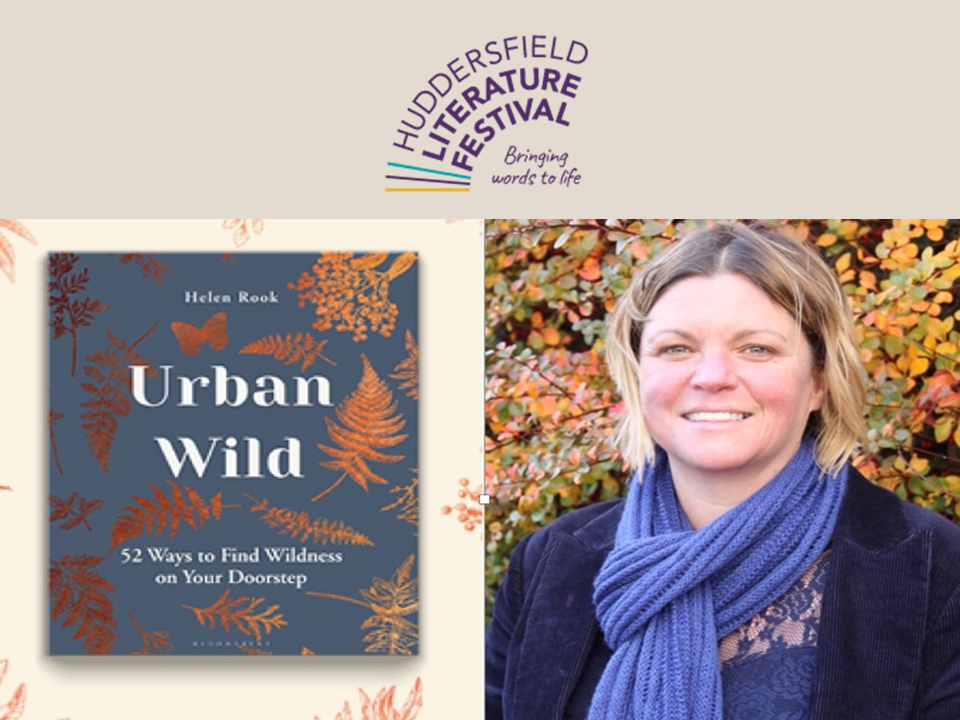 Friday, 31 March 2023

3:30pm - 5:30pm

Holy Trinity Church
About
Join Helen Rook for a talk on her new book Urban Wild, followed by a photography wellbeing walk (limited places). Book your ticket online. In association with S2R (Support to Recovery).
Increasing workload, nervous tension, trouble sleeping? Wondering whether there is more to life? You're not having a mid-life crisis – you're feeling the call of the wild.
Today's urban living makes it easy for us to feel divorced from nature and all the benefits it offers but nature is everywhere, peeping out of the cracks in the concrete, just waiting to be noticed.
Join us in the beautiful location of Holy Trinity Church Huddersfield for a sensory journey through the seasons, where Helen will talk about how images tell the tales of our lives, sharing the stories behind some of the photos from her book Urban Wild and weaving in up-to-date research of the wellbeing benefits of nature.
You are also invited to participate in an additional photography walk in the grounds, where you will be given support to consider what you want your own life story to look like, what holds meaning for you and what inspiration you can find in nature.
Talk: 3.30pm-4.30pm approx. Walk 4.30pm-5.30pm approx.
Book reviews:
"Gorgeous new book. Packed with tips to help even the most ardent city dwellers connect with the natural world." Daily Mirror
"Includes a wide range of activities to help you connect with the wildness close to home." Countryside Magazine, Book of the Month
"This beautifully illustrated book promises to "get you out and about" with first steps towards a lifelong relationship with flora and fauna." BBC Countryfile
"Full of positive nudges and suggestions to help you discover wildness on your doorstep." Readers Digest, Books to brighten your 2022
About the author - Helen Rook is a lifelong lover of nature with a passion to share it with others. She has over 20 years' experience in varied education settings, including hosting staff training and wellbeing events in the natural world. She writes for people who love nature, or for those who want to love it, inspiring awe and wonder, underpinned by scientific evidence. She has a Masters in Applied Positive Psychology, where her research includes how photographing beauty in nature can increase wellbeing following bereavement.
Location
Holy Trinity Church HD1 4DT